My Team
Office Administrator
Kristen


Office Administrator

Jodie


Office Administrator
Kristen and Jodie ensure the running of my rooms is smooth and efficient! They answer calls, check the referrals, book appointments and do all the administrative tasks that are essential to the running of the practice. They are there to help you and have answers to most of the questions patients will have. When you call my rooms or are contacted after we receive your referral, it is likely to be Kristen or Jodie that you talk to.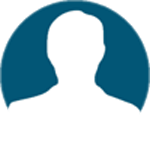 Sue

Clinical Nurse Practitioner
Sue is a Registered Nurse and has been nursing for over 20 years. She has extensive experience with surgical patients and Orthopaedic Specific Qualifications. She looks after all of my patients pre-operatively, ensuring they understand everything that will occur for your surgery and answering any questions you may have. She will speak to you after your operation to ensure you are doing well. She will see you at the two-week follow up to review your wound.